Commercial Construction Services
Allbuild Construction is a full commercial construction services firm that specializes in commercial tenant improvement projects. These include retail stores, commercial offices, restaurants, medical offices and veterinary hospitals. No matter the property type or the project scope, Allbuild Construction is here for all of your commercial construction services. We have in-house expertise for providing oversight on maintenance and capital projects. From meeting with the property owner and developing the scope of work to screening contractors, we have the ability to make sure all projects are bid correctly and start on time. We begin our commercial construction process with planning and design and continues until the structure is ready for occupancy. From light commercial construction to large scale designs, Allbuild Construction is here to offer you comprehensive service from inception through successful execution of your retail facility, office building, commerce complex or banking center.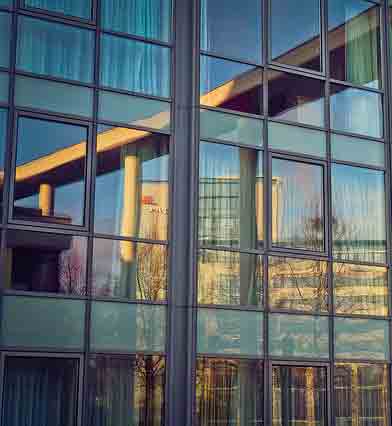 When you build a custom office, you expect quality, personal attention and competitive pricing. At Allbuild Construction, we strive to deliver all of these, plus exceed your expectations. We are committed to providing you with detailed service whether you have a one thousand or multi million dollar project or just need a budget bid. Our goal is to produce a quality project on schedule for you from beginning to end. With our team of skilled trades, craftsmen, project managers, and advisors, our mission is to create and deliver real value for you, working closely with you through every step of the process. Build and update your properties with minimal stress and maintenance.
At Allbuild Construction, we believe in the value of being completely transparent with what we're best at, what we believe in, and where we respectfully refuse to compromise. It paves the way for a successful outcome, where expectations are in full alignment and project details are shepherded by the highest level of leadership. Renovating and expanding your commercial property means opportunity for growth and a renewed future for your business. Let Allbuild Construction help you identify and solve your construction problems. We can help to make your office, commercial building, or warehouse into a more functional, comfortable and enjoyable facility. Whether you are developing a retail space, condominiums or apartment buildings, we can — and do — deliver top-notch craftsmen, precision scheduling, clear communication and unparalleled professionalism.
We offer a system of interrelated strategic services, from early conceptual planning to actual management of the construction process. Our expertise ranges from tenant improvements to complex office towers, shopping centers, hotels/resorts, and airport facilities for local, national, and international clientele. Our leaders provide the best commercial construction services and manage each project with close supervision and effective communication, all while ensuring our team members and subcontractors are instilling safe construction practices while on each job site. By focusing specifically on your project, we make sure our commercial construction services fit both your overall needs and long-term vision. The reliable quality control and steadfast dedication of our construction services professionals produces immediate and long-term, sustainable success where your goals and visions are realized.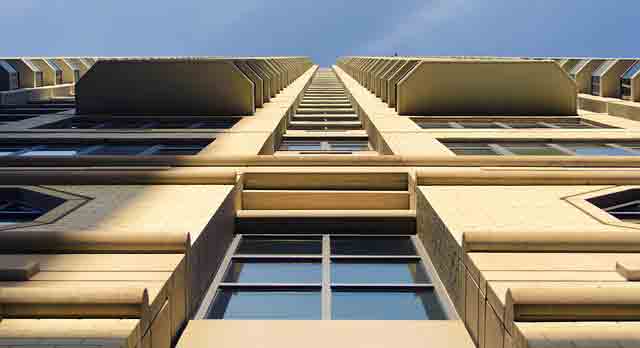 Professionally and competently completing construction projects involves more than just trade knowledge, hard work and good subcontractors. Proper administrative handling of a project including preplanning for materials and labor requirements as well as proper scheduling of subcontractors and material deliveries are essential to ensuring an efficient on-time and within-budget project. We offer the most detailed project management and most dedicated labor team to get your project completed to your satisfaction, monitoring all details–from the kitchen to customer dining–of your project from start to finish.
In the fast-paced and ever-changing world of commercial construction, speed, quality and cost make all the difference. That's why Allbuild Construction are builders first, combining our knowledge of the construction craft with the latest technology. One of our highest priorities at Allbuild Construction is to provide the owner and architect with the highest quality product possible. A continuous process of milestone quality control inspections and daily field reports, both of which are communicated to the owner and architect, establish the quality parameters intended during the daily construction activities.
Our culture of ingenuity, aptitude, accountability, and professionalism will empower you in all of your organizational needs. Let us show you the difference Allbuild Construction can make. When you choose to have Allbuild Construction to build your commercial project, you'll be pleasantly surprised with our attention to details and dedication to the project. From concept to completion our team includes design and construction all under one roof. Our experienced project team is committed to giving our client projects the personal attention, value, and quality that they deserve and have grown to expect from our company.
We are committed to excellence and this is shown by the pride we take in the finished product we deliver to you. We know that each project we complete reflects on our reputation and invitations for future work, therefore, we believe that a project is not complete until the owners and tenants are completely satisfied. We help ensure constructability, maintainability, and sustainability—and we do it all with an optimal blend of technical expertise, customer focus, and savvy Fortune 500® financial stability. Whether new construction or the improvement of an existing space, you need something flexible, reliable, and efficient, and a construction team that embodies those same qualities. Rely on the Allbuild Construction for all of your office construction needs. We'll serve as your general contractor or construction manager, overseeing all aspects of the construction process.
We bring our experience, industry relationships and reputation as a builder to work on every project. Let us take a look at your next project and allow us to join your team. With competitive pricing, quality workmanship, and timely scheduling, our construction team works together with integrity and commitment to manage projects efficiently and effectively.